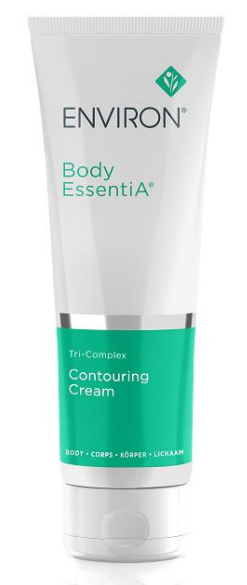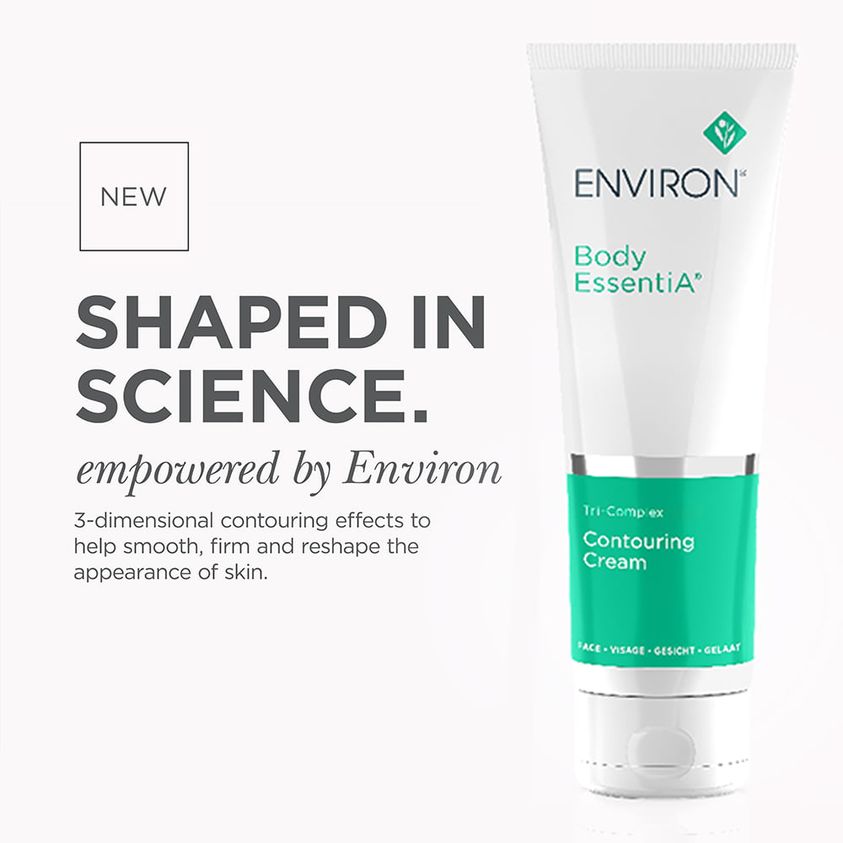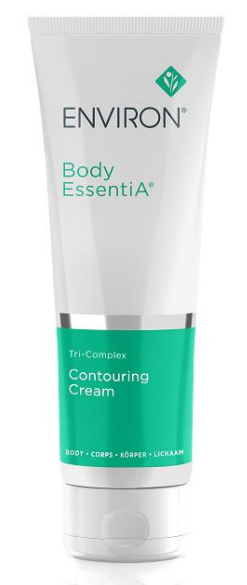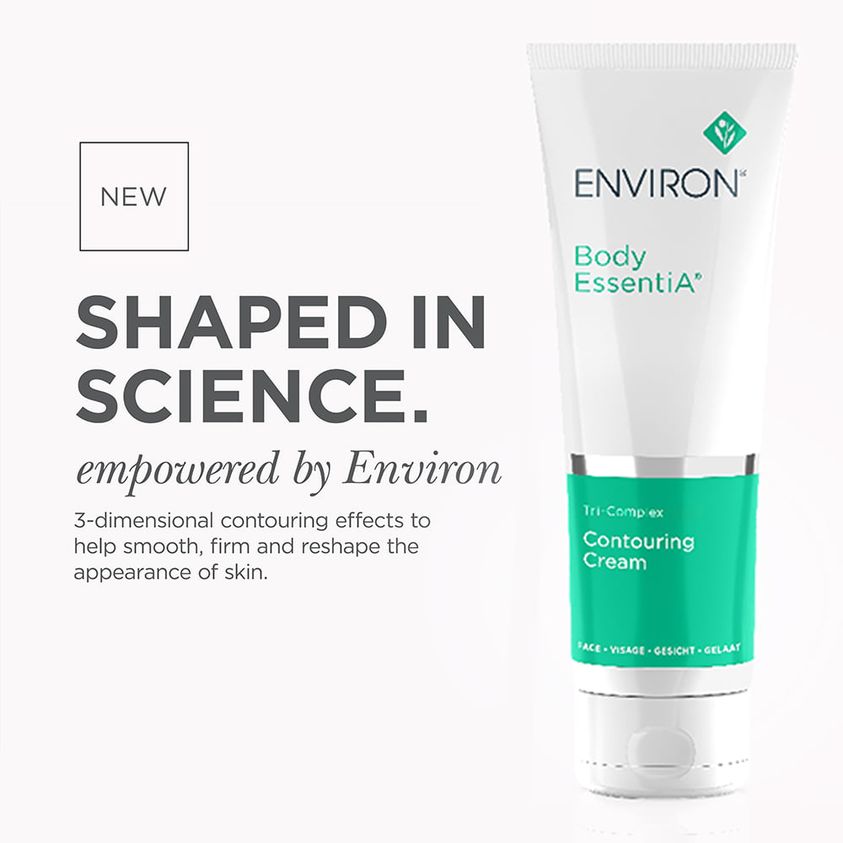 BODY ESSENTIA® CONTOURING CREAM 125ML
---
52.00€
---
AVAILABILITY: AVAILABLE
DELIVERY INFO.: An Post or Collection
---
---
A scientifically advanced at home body contouring cream containing a powerful tri-complex of intelligent ingredients, that assist to tighten, firm, smooth and moisturise the skin leaving it feeling luxuriously, silky soft. This cream targets areas such as the jawline, upper arms, abdomen, buttocks, thighs and knees.
BENEFITS
• Intense smoothing, toning, tightening and firming effect.
• Counteracts free radical damage and protects the integrity of skin.
• Promotes healthy looking and resilient skin.
• Boosts and improves the appearance of hydration.

Please note that Environ Skincare products contain a high concentration of active ingredients. For first time users a professional skin consultation is advised. Skin consultation are completely free of charge and can be carried online. Please contact us directly for more details.
INGREDIENTS
• Intenslim™ Fights against the storage of fat and assists to smooth, tone, firm and tighten the appearance of skin.
• Phytosonic™ 3 dimensional contouring effects.
• Vexel™ Assists to protect the skin from free radical damage.
• Vitamin C Skin looks and feels more hydrated, silky soft and nourished.
• Vitamin E Promotes a healthy looking, resilient skin appearance.
• Pro Vitamin B5 Helps to keep skin, soft, smooth and hydrated