Environ Essential Facial Treatment
Environ Essential Facial Treatment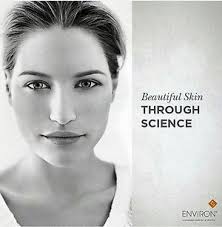 Environ Essential Facial Treatment
COMFORT - This Facial Treatment is ideal for sensitive, irritated skin. A powerful combination of smart ingredients, leaving the skin feeling soothed with a healthy radiance
MOISTURE - The Environ Essential Moisture Boost Treatment helps to reduce the appearance of fine lines caused by dehydration and increase the plumpness of the deeper layers of the skin. Hyaluronic Acid HA iss the hero ingredient, promoting a moisturised, glowing-looking skin.
RADIANCE - A targeted solution for sun-damaged or pigmented skin. Boosting the skin with the correct combination of ingredient, results in flawless, radiant-looking skin.
YOUTH - The Environ Youth Reset Facial Treatment helps to soften the appearance of fine lines, sun damage and sagging skin for a more youthful appearance.
incl. Facial steaming (unless contraindicated)
incl. manual and AHA exfloliation (unless contraindicated)
incl. FACE, NECK, DECOLLETE