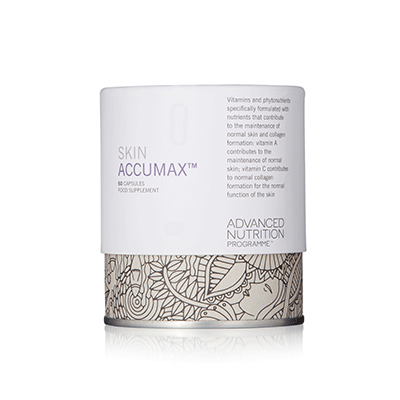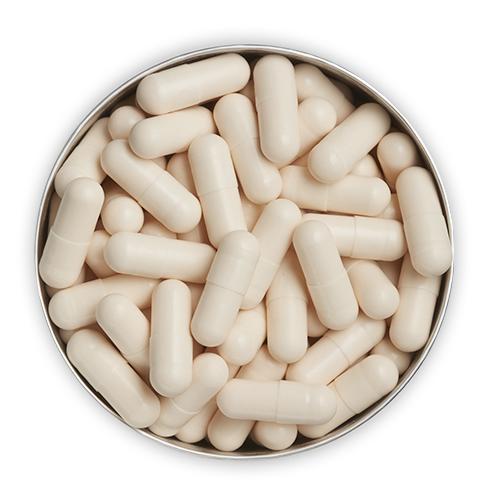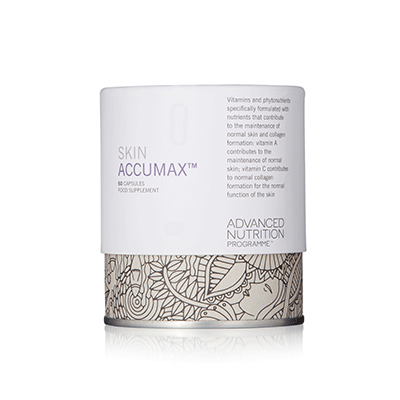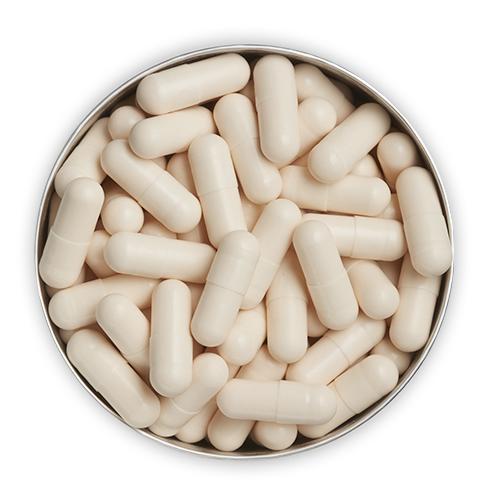 Advanced Nutrition Programme Skin Accumax 60 Caps
---
55.00€
---
AVAILABILITY: AVAILABLE
DELIVERY INFO.: An Post or Collection
---
---
SKIN ACCUMAX Benefits:
- supports problematic skin
- clarifies complexion
- supports skin health
Advanced Nutrition Programme Skin AccumaxTM has a unique formula containing the ground-breaking and skin-perfecting ingredient DIM (a patented, highly active plant compound), as well as other complexion enhancing active ingredients which work from the inside out for clearer skin.

Advanced Nutrition Programme have combined DIM with a special blend of vitamins that are known for maintaining healthy skin.
Suitable for both vegans and vegetarians.
SKIN ACCUMAX Direction:
To get the full benefit of this product, we recommend starting with two Skin Accumax™ twice a day for at least 14 weeks. However some people choose to take this dosage for several months for best results. After this time, take one or two capsules twice a day with meals or as your health professional advises.
Contraindications:
Do not take if you are under 16 years old, pregnant, breast-feeding or planning a pregnancy. If you are under medical supervision, please consult a doctor before use. In the very unlikely event of an adverse reaction to Skin AccumaxTM we recommend that you stop taking the product. If problems persist please consult your medical practitioner. Keep out of the reach of children. Harmless changes in urine colour may occur with the use of this product.