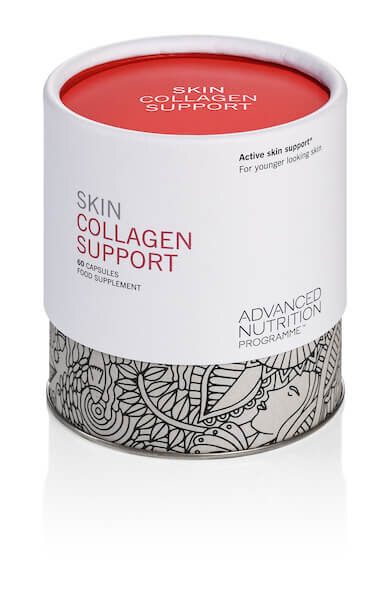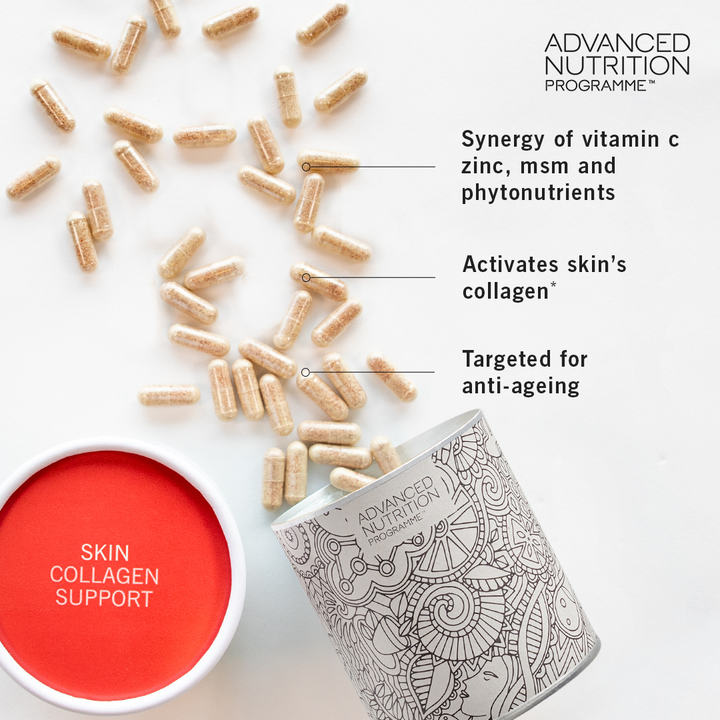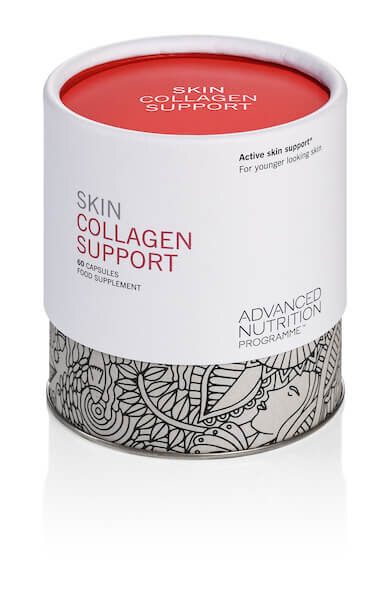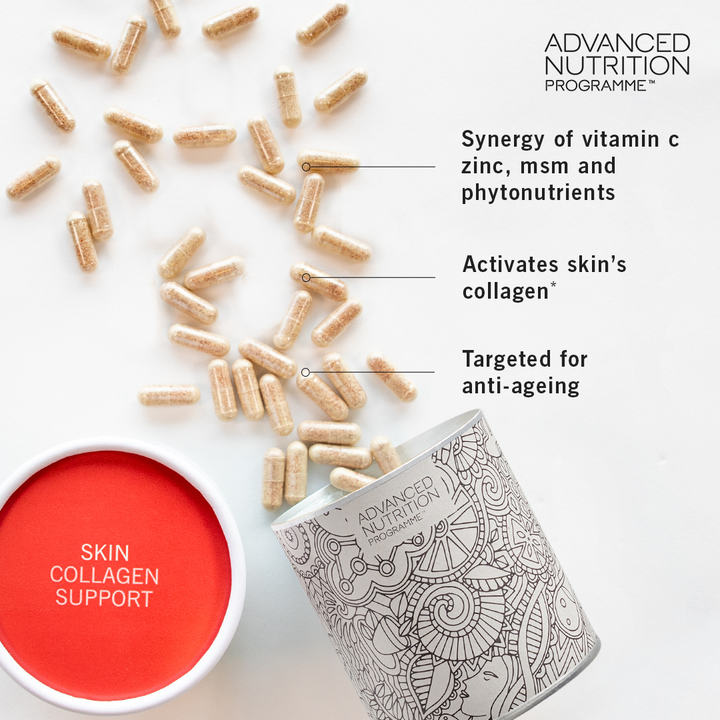 Advanced Nutrition Programme Skin Collagen Support 60 Caps
---
33.00€
---
AVAILABILITY: AVAILABLE
DELIVERY INFO.: An Post or Collection
---
---
This daily supplement contains all the nutrients and antioxidants the skin needs to function properly, including Vitamins A, C and D, while added botanical extracts provide further antioxidant protection. This impressive combination work to minimise free radical damage and oxidative stress within the skin, preventing the destruction of healthy collagen stores and successfully slowing the development of fine lines and wrinkles.
Benefits:
- Supports collagen formation
- Plumps and smoothes skin
- Protects cells from oxidative stress
- Supports skin health

Suitable for all skin types and ages who seek an additional dimension to their existing supplement or anti-ageing topical
regime. Particularly recommended for those exposed to pollution, stress, UV rays and restrictive diets.


Suitable for both vegans and vegetarians.
HOW TO USE
Take two capsules daily with food or as your health professional advises. This product should not be used as a substitute for a varied and balanced diet and healthy lifestyle. Do not exceed the stated recommended daily intake.
Not suitable for use during planned pregnancy, pregnancy or breastfeeding. If you are under medical supervision, please consult a doctor before use.