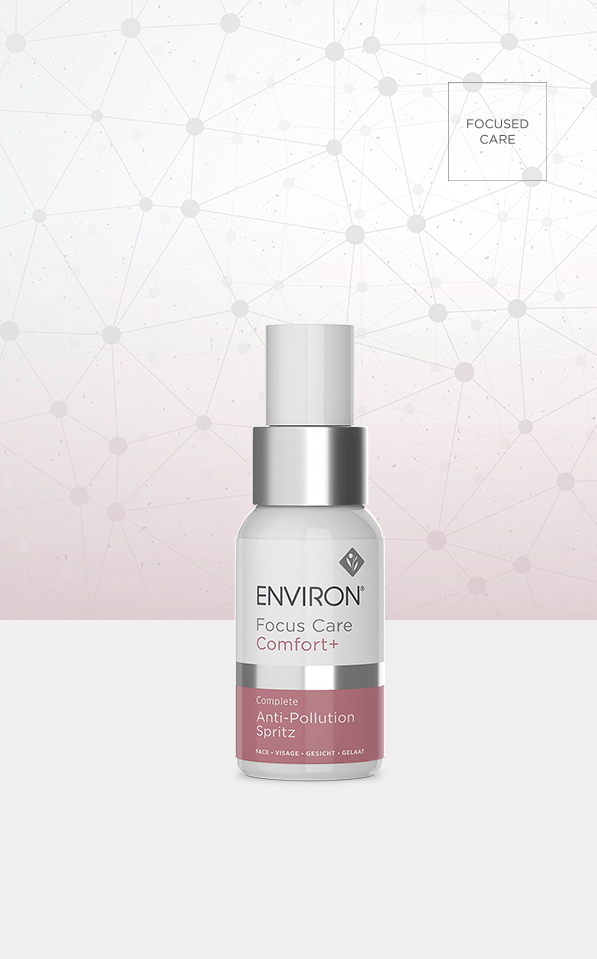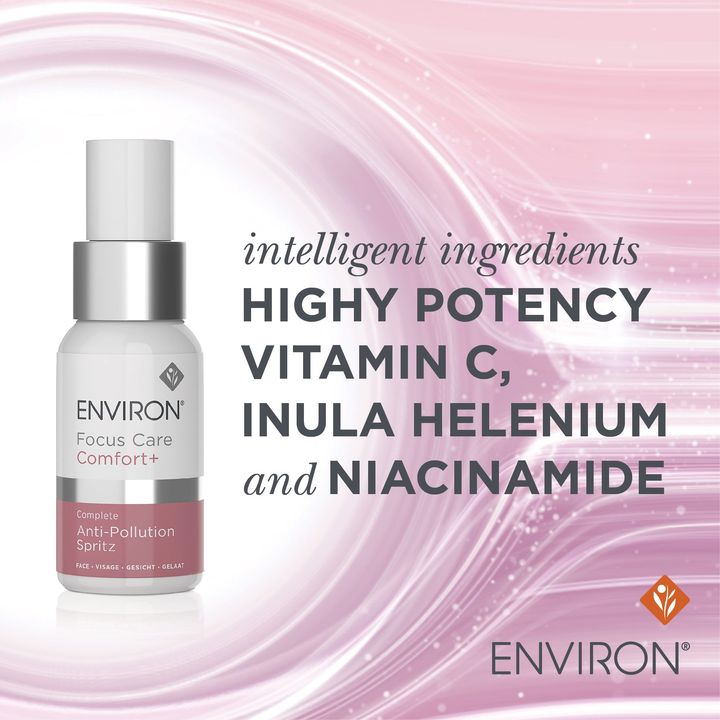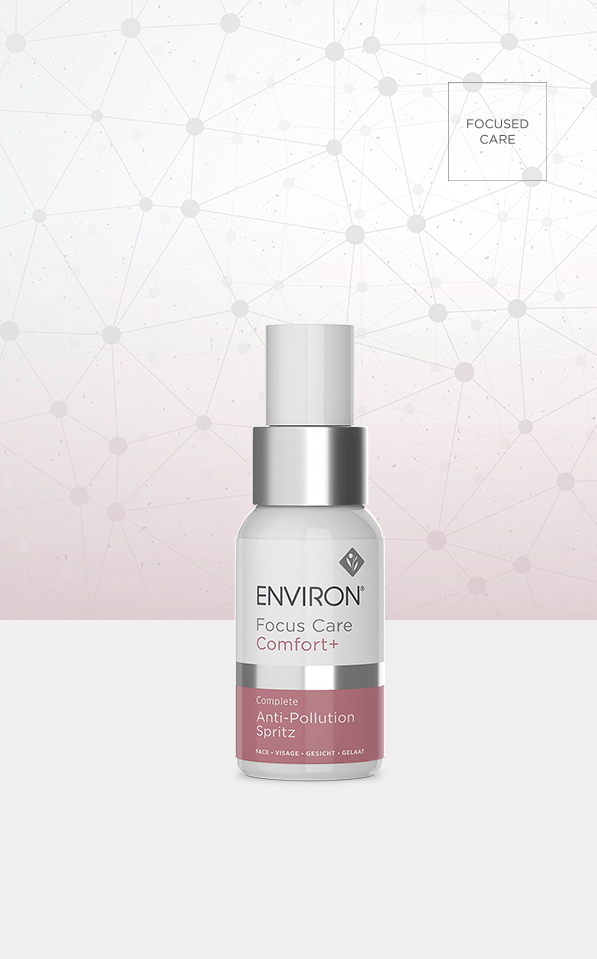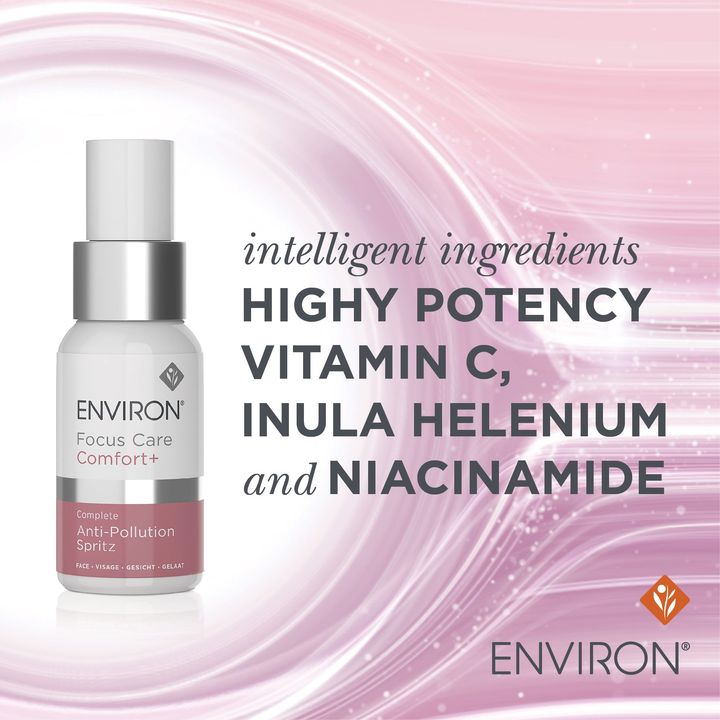 Environ Focus Care Comfort+ Anti pollution Spitz
---
45.00€
---
AVAILABILITY: AVAILABLE
DELIVERY INFO.: An Post or Collection
---
---
City Comfort - Be Calm, Be Resilient, Be Beautiful!
"Life has changed but the world hasnt stopped. Living in the new normal is demanding. People are time deprrived, constantly connected to digital devices and exposed to high levels of stress.The harmful effects of indoor and outdoor pollutants are on the rise and scientifically shown to cause significaant damage to thee skin.Vehicule fumes, cigarette smoke, particle matter, heavy metals, harmful chemicals and other pollutants in combination with Ultraviolet (UV) Blue Light and Infrared irradiation, lead to increased signs of sensitive skin, premature skin aging, skin discoloration, dryness, dullness and roughness."
COMPLETE PROTECTION AGAINST THE HARMFUL EFFECTS OF POLLUTION
• Intelligent anti-pollution ingredients • High-potency Anti-Oxidants
• Light-weight, invisible breathable shield
• Rebalances skin microbiome
• Protection against blue light free radicals
• Strengthens the skins resistance to environmental pollutants
• Supports healthy-looking resilient skin barrier
Who should use it?
Anti-Pollution Spritz may be used during the day when skin feels fragile and looks sensitive due to the harmful effects of free-radical damage (exposure to pollution, smoking, stress, temperature extremes etc.). It is especially suited for urbanised environments to assist in preventing oxidative stress.
We recommend Environ Focus Care Comfort+ Anti pollution Spitz to clients living in urban areas, exposed to pollutants, clients that spend considerable amount of ttime using digital devices like PCs or for anyone affected by side effects of face masks (dryness, itchiness, oily skin, maskne, dullness).