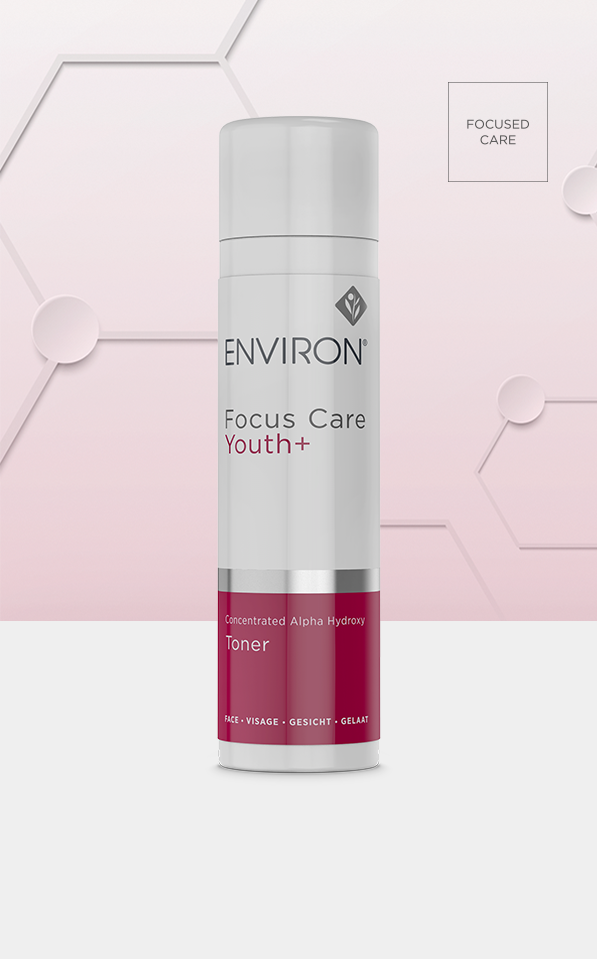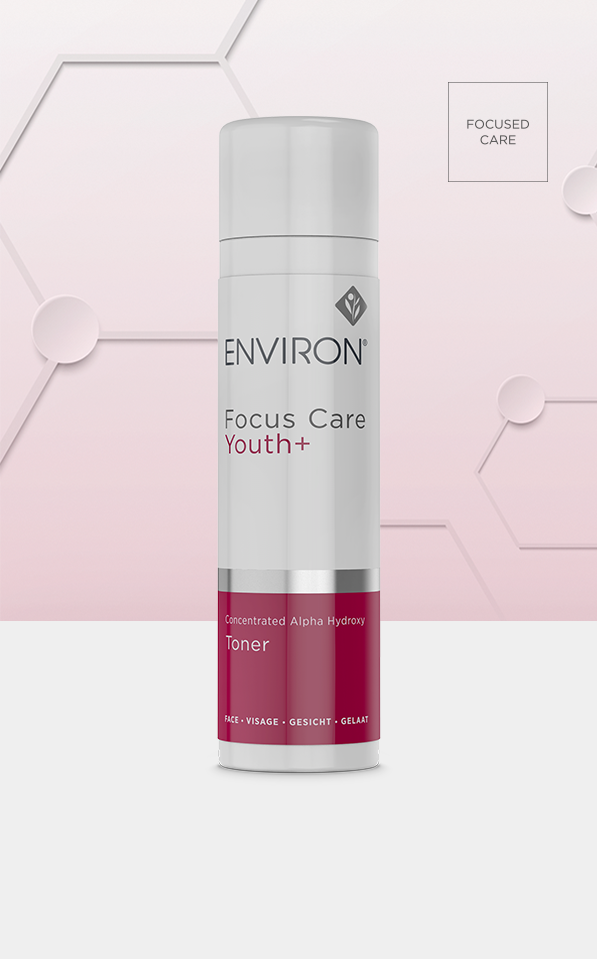 Environ Focus Care Youth+ Concentrated Alpha Hydroxy Toner
---
54.00€
---
AVAILABILITY: AVAILABLE
DELIVERY INFO.: An Post or Collection
---
---
This toner contains a high concentration of Glycolic Acid.It encourages a very gentle exfoliation to help refine the texture of the skin, resulting in skin that feels smoother and looking radiantly healthy.
BENEFITS
Specially formulated to work in synergy with the Environ vitamin A moisturisers.
A mild exfoliating action helps to refine the appearance of your skin texture.
Smooths the look of your skin and assists in improving the appearance of uneven skin tone.
HOW TO USE:
After cleansing in the evening, apply with finger tips, cotton pad. Begin by using once or twice per week. Always use SPF in the morning.
Recommended for dry, dehydrated, fine lines, wrinkles, hyperpigmentation (including age spots/sun spots)
Please note that Environ Skincare products contain a high concentration of active ingredients. For first time users a professional skin consultation is advised. Skin consultation are completely free of charge and can be carried online. Please contact us directly for more details.