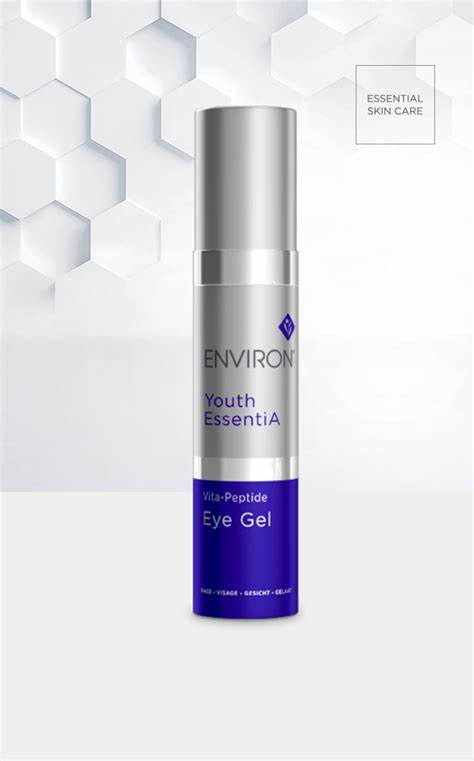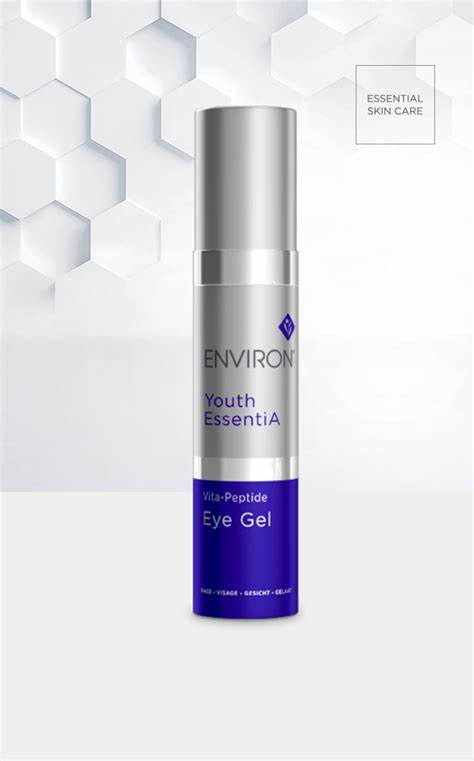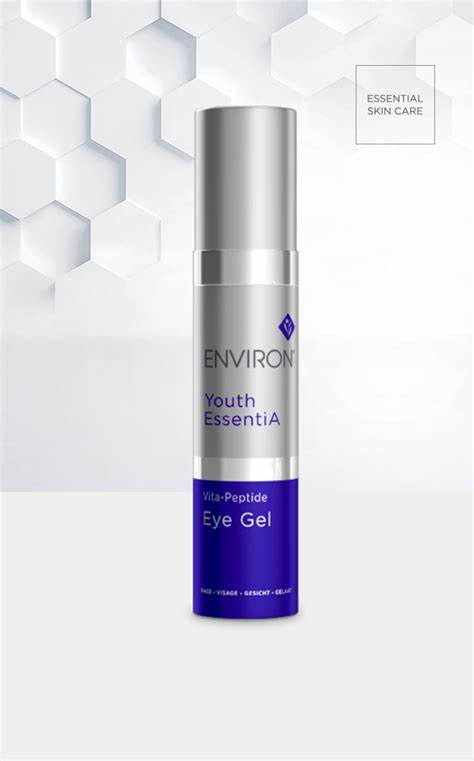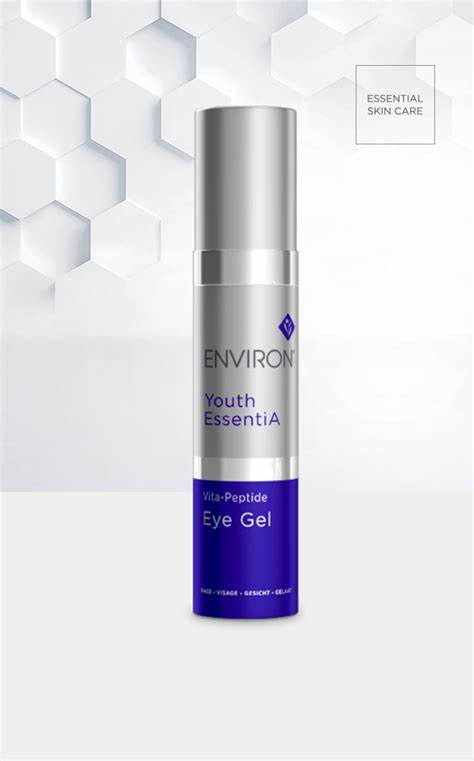 Environ Vita Peptide Eye Gel
---
74.00€
---
AVAILABILITY: AVAILABLE
DELIVERY INFO.: An Post or Collection
---
---
Environ Vita-Peptide Eye Gel 10ml contains essential vitamins, antioxidants and specially selected peptides for use on the delicate and sensitive eye area.

Environ Vita Peptide eye gel is suitable for all skin types but in particular: aging skin, deep lines (expression lines, wrinkles), puffy and blueness under the eyes.
• Contains a synthetic of 5 natural amino acids which have the advantage of not inducing skin irritations or reactions.
• Help rehydrate the skin and assists in the improvement of sun damaged cells.
• Helps "plump up" the skin and reduce the appearance of fine lines, giving the skin a smoother appearance.
• Helps reduce the degree of existing facial wrinkles and has been demonstrated to be effective against their development.
• Vitamin A assists in creating the appearance of smoother and hydrated skin, leaving the skin with a healthy looking glow.
• Contains Tocopheryl Acetate - a form of Vitamin E and effective antioxidant that enhances the skin's natural sun protectors.
Youth EssentiA Eye Gel New Recipe with Added Argireline and Hyaluronic Acid
Hyaluronic Acid to help to retain moisture and keep your skin hydrated.
Argireline is made of peptides, these are chains of amino acids which can affect how skin sells behave. Derived from Acetyle hexapeptide-3, the peptide is related to Boutilinum Toxin, otherwise known as Botox.
What is the benefit of Argireline?
The Argireline in Youth EssentiA Eye Gel inhibits the release of neurotransmitters that cause muscle contraction. Therefore when applied to the delicate skin around the eye area, the gel's composition causes the muscles to relax and in turn smooth out the appearance of expression lines.
Plus with its ability to stimulate the production of collagen and elastin, Argireline also helps you maintain a more youthful appearance for longer by working as an anti-ageing ingredient.
Please note that Environ Skincare products contain a high concentration of active ingredients. For first time users a professional skin consultation is advised. Skin consultation are completely free of charge and can be carried online. Please contact us directly for more details.
How to use:
1. Pre-cleanse, cleanse and tone the skin with your preferred Environ Skin Care products.
2. Apply Environ Vita-Peptide Eye Gel sparingly to the whole eye area.
3. Continue to apply your recommended Environ Vitamin A moisturiser.
4. Use morning and evening.