Cryolipolysis - Fat freezing - FAT REDUCTION
Cryolipolysis - Fat freezing - FAT REDUCTION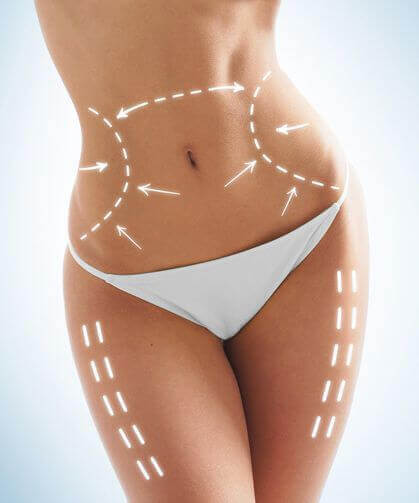 Cryolipolysis - Fat freezing - FAT REDUCTION
Revolutionary fat reduction treatment!!!
Cryolipolysis is a non-invasive treatment that eliminates stubborn fat safely and effectively, without surgery or downtime.
Whether your concern is your mummy tummy, muffin tops or love handles, Cryolipolysis is the treatment you need. It treats areas that have been unresponsive to diet or exercise.
Fat cells freeze at higher temperature than the surrounding tissues, the fat cells are frozen and die before being naturally eliminated by your body through the lymphatic system.
Results vary from person to person. The treatment removes up to 20% fat in the treated area.
Final results within approx. 2 months .
Mild redness and numbness may persist for a few days after the treatment.
Our advance technology enables us to treat 2 areas simultaneously.
Prices:
1 application €120
2 applications €200
The body will not replace the dead fat cells but a healthy diet is recommended to maintain the results.
After a Cryolipolysis treatment it is recommended to consume low-fat foods and drink at least 2 liters of water a day. Avoid alcohol consumption.
Do not expose your body to the sun, or use sunbed for 1-2 weeks post treatment.
Avoid saunas, hot baths or any heat treatments for 1-2 weeks.
No treatments on the area for 2 weeks up to 1 month.
Adhering to the aftercare recommendations will facilitate the removal of fat from the body and reduce the burden on the liver. The effects will also increase with physical activity.
A course of Dermo-massage with RF and IR is highly recommended 2 weeks post Cryolipolysis to increase and speed up the effects (3 treatments, 1/week).
https://beautybym.ie/treatments/dermo-massage-skin-tightening-cellulite-reduction
Areas treated:
- Abdomen
- Hips or Love handles
- Back
- Thighs
- Knees
- Arms
Contraindications:
- pregnancy and lactation
- cancer (up to 5 years after the end of treatment)
- heart failure, hypertension
- viral and bacterial disease of the skin, interrupted the continuity of the skin
- Blood disorders
- Anticoagulant medicine
- Cold or Flue relief medicine (for example Lemsip) within the last 7 days
- Aspirin, walfarine, ibuprofen within the last 7 days
- Fever, weakness and exhaustion of the body
- Epilepsy, multiple sclerosis, any type of seizures
- Diabetes
- Pacemaker, heart valves
- Liver or kidney disease
- Osteoporosis
- Thyroid disorder
- Thread veins in the area.
- Raynaud's phenomenon. A rare condition in which cold temperatures can impede blood flow to the fingers and toes.
- Cryoglobulinemia. A type of vasculitis (inflammation of blood vessels) caused by abnormal proteins that become solid or gel-like in the presence of cold temperatures. It is associated with blocked blood vessels and other problems.
- Paroxysmal cold hemoglobinuria. A very rare autoimmune disease in which red blood cells are damaged during exposure to cold.
- Cold urticaria. A rare condition in which the skin develops red, itchy spots (hives) after exposure to cold temperatures.
- Cold agglutinin disease. A rare type of autoimmune hemolytic anemia in which the body's immune system mistakenly attacks and destroys its own red blood cells. The condition is often triggered or made worse by cold temperatures.
How to prepare for your treatment:
- Wear comfortably cloths
- Bring earphones with music or a book
- Bring some positive energy with you 😉
🌟 Interesting fact:
You can have a another treatment done at the same time as your Cryolipolysis treatment, for example a Facial treatment, Henna Brows, a tint.
Perfect for all us busy people!
Book your treatment now for a slimmer you!