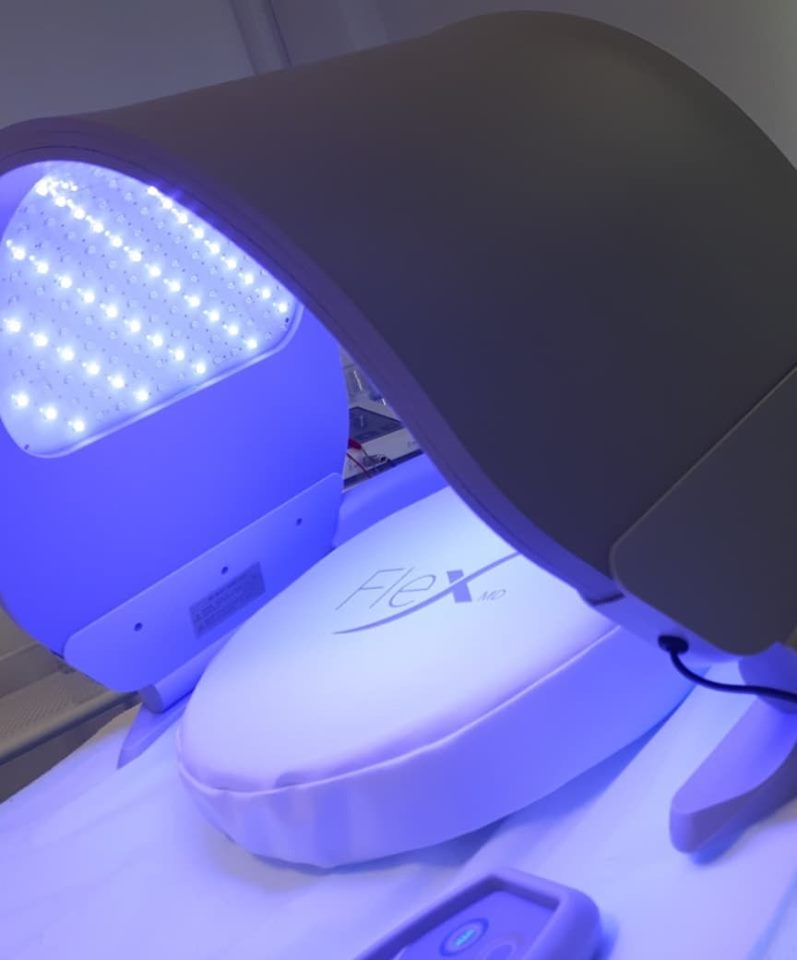 Phototherapy is the treatment with light.
Dermalux LED phototherapy device is medically certified for Acne, Wound Healing, Psoriasis, Rosacea and a range of cosmetic indications including skin Rejuvenation, Pigmentation and Redness.
It is a fantastic stand alone treatment or a powerful treatment enhancer when incorporated into a facial treatment.
Dermalux uses 3 clinically proven wavelength, selected as individual or multi-wavelength depending on the skin condition.
The key indications for LED therapy are:
*Skin rejuvanation - fine lines, wrinkles, dry, dehydrated skin, dull, lifeless, sagging
*Acne - congestion, oily skin, spot prine skin
*Rosacea - red and flushed skin
*Hyperpigmentation
*Inflammatory conditions
*Accelerated healing and pain relief
*Relaxation and wellbeing
-Blue light - anti-bacterial action, balances oil production, improves skin clarity, calming effect for problematic skin - acne, oily, congested skin
-Red light - Boost collagen and elastin production, reduces wrinkles and fine lines, increase skin hydration, evens skin tone and texture, restores radiance - aging skin, dry skin
-Near Infrared Light - skin rejuvenation benefits, calms redness and irritation, reduces age spots and pigmentation, promotes healthy skin, ideal for chronic conditions - sensitive, aging, irritated skin, rosacea, inflammation, pigmentation, psoriasis, dermatitis