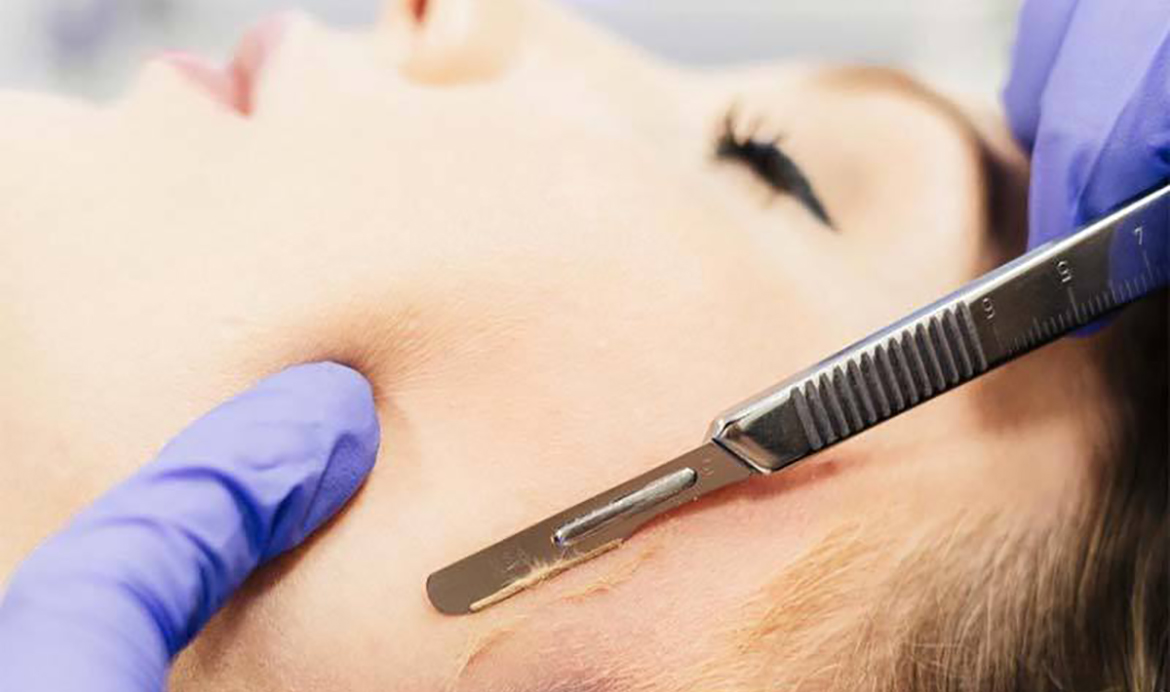 Dermaplaning is a form of mechanical exfoliation of the skin. Using a sterile blade we gently remove the outermost layer of dead skin cells and the fine vellus hair (peach fuzz) for smoother, brighter skin.
Benefits: Immediately smoother, brighter skin Enhances product penetration Creates a smooth canvas for makeup application Safe and pain free even for very sensitive skin
The perfect treatment before a special event or for brides on their special day.
Dermaplaning is a fab stand-alone treatment but due to its increased product absorption benefits it is fantastic add-on to some facial treatments. All Dermaplaning treatments include a Hyaluronic Acid face mask and Dermalux LED Enhancer to Rejuvanate and Calm your skin for a Healthy Glow.
Not suitable for very oily skin or acne skin (with active breakouts).