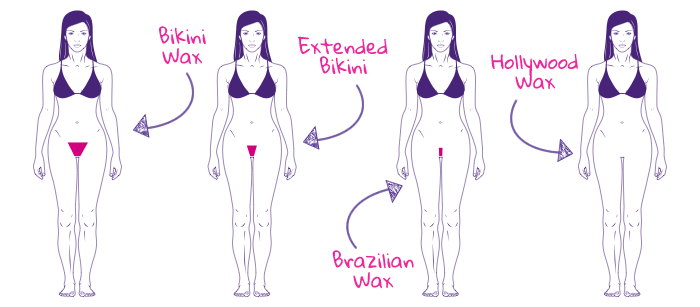 This treatment includes a full leg wax and a Brazilian wax.
A Brazilian wax is where all hair is removed from the labia, perineum and anus, or to put it another way from your undercarriage and behind! A "landing strip" of hair is left on the top of your pubic bone. This is usually a strip of hair but some customers prefer a triangle.
Patch test required for first time waxing clients. Safety first! .