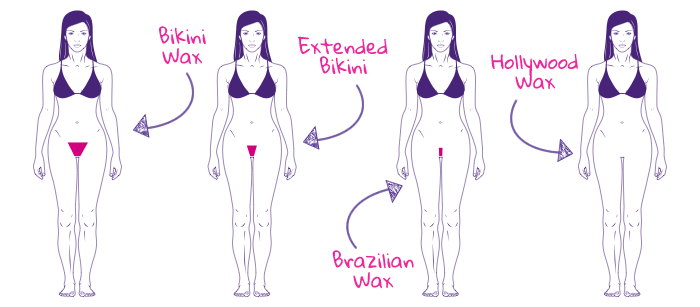 This treatment includes a full leg wax and a Hollywood wax.
A Hollywood wax is where all pubic hair is removed from the whole intimate area, including the labia, perineum and anus, as well as from the mons pubis. So to put it another way, absolutely all hair is removed from on top, underneath and around the back, leaving you 100% bare down there.
Patch test required for first time waxing clients. Safety first!