Radio Frequency - RF - Microneedling
Radio Frequency - RF - Microneedling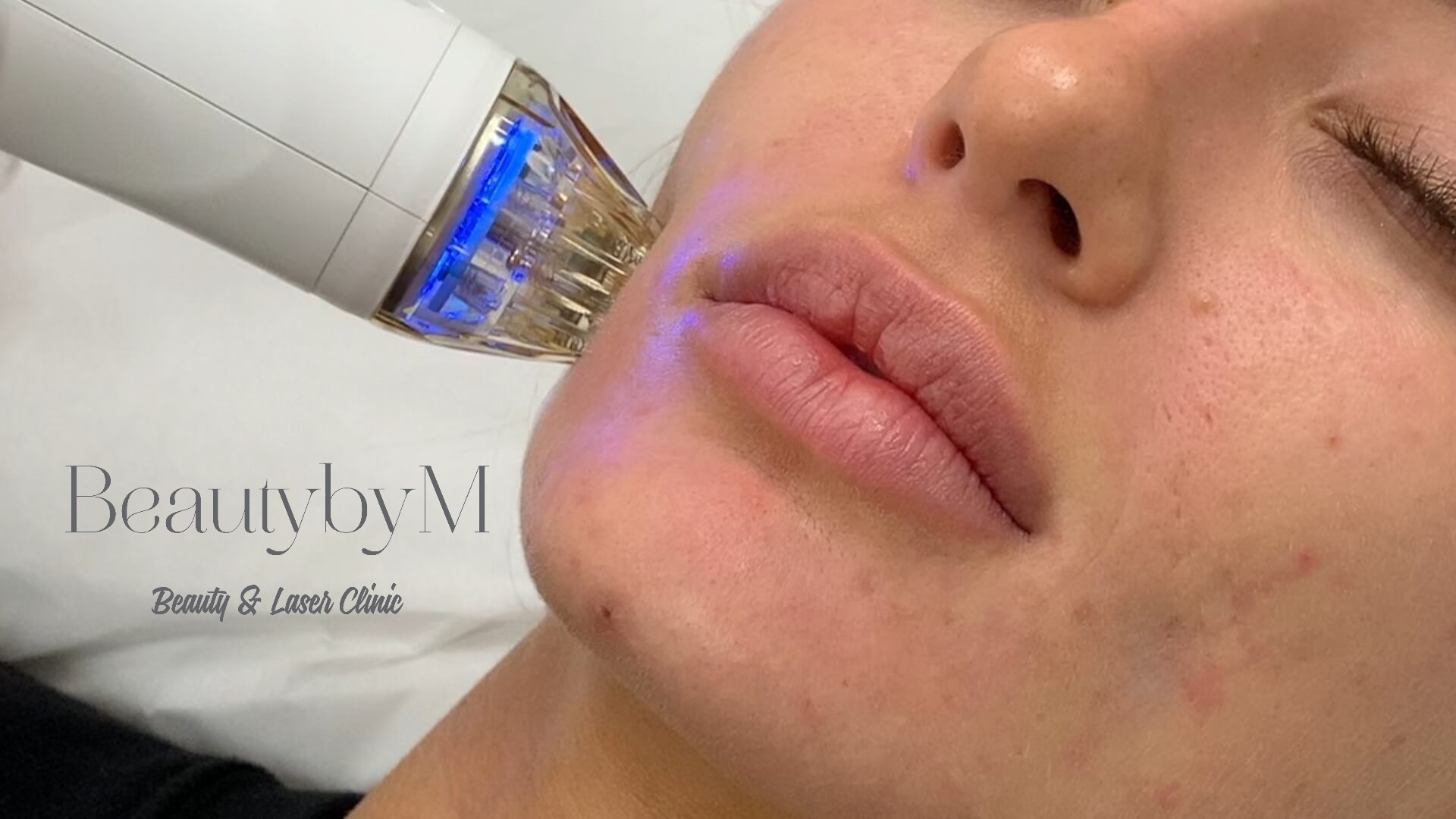 Radio Frequency - RF - Microneedling
Treatment packages available.
Due to aging and environmental damage (particularly sun damage), the structural proteins of skin deplete and get replaced at a slower rate. RF microneedling kick-starts the biological processes that create new collagen and elastin.

Benefits:
Improves skin tone and texture
Reduces wrinkles and fine lines
Rejuvenates and tightens skin - none surgical FACELIFT
Reduces acne scars, skin pigmentation, open pores, and stretch marks
Is Fractional RF Microneedling better than Traditional Microneedling?
Absolutely yes.
RF medical microneedling produces more dramatic results than traditional microneedling or standalone radiofrequency treatments because when you combine the two you get all the positives of both treatments, which ultimately boosts their effectiveness.
Microneedling allows the precise application of radiofrequency energy into the dermis (the inner layer of the two main layers of your skin), where the cells reside that produce collagen.

What to expect after the treatment?
Immediately after your treatment, you might have a pinpoint bleeding, redness, and slight swelling—all part of the expected inflammatory response to the micro injuries inflicted on your skin.
These side effects should resolve in 2-5 days. Micro-scabs may take up to 7-10 days to clear.
We recommend avoiding make up for min. 5 days and the use of physical sunscreen of minimum SPF 30.
Physical sunscreen is less likely to cause irritation post treatment.
How soon will you see the results?
You may notice your complexion looking brighter and smoother within a week from treatment. However, it'll be two to three months before you experience the below-the-surface structural benefits; it takes time for the body to produce the new collagen and elastin that tightens up skin.
Your results will continue to improve with each treatment, reaching maximum improvement a few months after your final treatment session.
Maintenance treatments are recommended every few months.
Suitable for all skin types, tones.

Recommended for:
Fine lines and wrinkles
Photo-aging
Pores
Scarring - acne, chickenpox, other
Reduced skin elasticity - skin laxity, sagginess
Excessive sweating
Stretch Marks
Body tightening ie. legs, arms
It is important to note that for optimal effectiveness it is suggested to have 4 to 6 treatments, every 4-6 weeks. Please note that the number of treatments will ultimately depend upon how well you respond to the treatment and the severity of the skin issues that need addressing.