ThermoLift - FaceLift (non-invasive)
ThermoLift - FaceLift (non-invasive)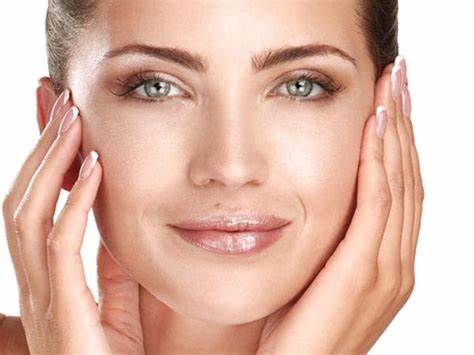 ThermoLift - FaceLift (non-invasive)
What is Thermolift face treatment?
Thermolifting is a non-invasive and non-surgical (Needle-FREE) treatment using fractional Radio-Frequency to firm and tighten skin, reducing wrinkles, and improve tone and complexion.
RF energy heats the selected area of the body to 40 degrees Celsius, which helps skin regeneration through fibroblast cells stimulation. During the course of RF ThermoLifting, deep warming of the dermis, the so-called thermage, takes place along with renewal of collagen and elastin. Your wrinkles and lines are reduced, and skin are visibly more firm.
The result will be noticeable after the very first treatment.
RF ThermoLift is especially effective for:
skin rejuvenation, skin tightening, face lifting
neck lifting, double chin
treat sagging skin,
removing dark circle, eye bag,
fine lines, wrinkles
dull skin tone
Suitable for all skin types, tones.
Immediately after your treatment you may experience redness, and slight swelling. These side effects should resolve in 24–48 hours.
You can return to your normal activity straight after the treatment. SPF 30 + is recommended daily.
How soon will you see the results?
You may notice your complexion looking brighter and smoother within 48hrs to a week from treatment.
A course is recommended for optimal results with maintenance treatments every few months.
Contraindications:
Cold sores, herpes simplex
Pregnancy or lactation
Heart conditions
Previous treatment in the area within 4 weeks
Botox or fillers within 12-4 weeks prior to the treatment (may shorter the effects of botox or fillers)
Vitamin A creams/serums and derivatives within 7 days from the treatment
High blood pressure
Diabetes
Any skin infections
Metal implants in the treatment area
Epilepsy, Multiple Sclerosis MS or any other type of seizures
Eczema, psoriasis, dermatitis
Antibiotics, steroids orally or topically
History of cancer within the past 3-5 years (ask in clinic)
Fake tan, fresh tan, tanning drops within the past 4 weeks prior to treatment